A Comprehensive Guide to Designing Eye-Catching Flyer Design Promotions
In today's competitive business landscape, creating captivating flyer design is crucial for grabbing the attention of your target audience.
With the right design, you can effectively communicate your message, promote your brand, and ultimately boost your sales.
After making the perfect flyer design (pat yourself on the back), save money by ordering online with our flyer discount package that includes Free Shipping!
This comprehensive guide offers valuable design tips, techniques, and best practices to make your flyers stand out from the crowd!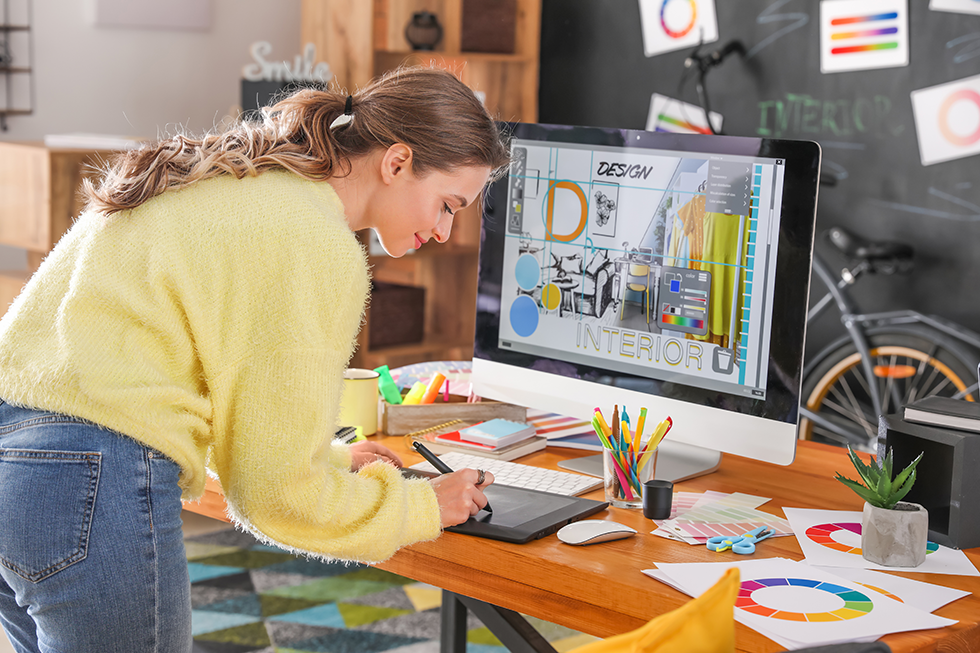 Key Components of an Effective Design
Eye-catching flyers consist of several crucial elements that work together to create visually appealing and impactful promotional materials. These elements include:
Striking visuals: High-quality images, illustrations, or graphics that instantly capture the viewer's attention.
Compelling headlines: Bold and engaging headlines that clearly communicate the main message or offer.
Persuasive copy: Concise and well-written text that highlights the benefits and features of your product or service.
Clear call-to-action (CTA): A prominent and persuasive CTA that encourages the viewer to take the desired action.
Consistent branding: A cohesive design that incorporates your brand's colors, fonts, and logo to create a professional and recognizable look.
Essential Graphic Design Tips
Incorporating the best design practices into your layout can significantly increase its visual impact and effectiveness. Here are a few essential design tips to consider:
Use a clean and easy-to-read layout: An organized layout with ample white space allows the viewer to easily digest the information. Avoid overcrowding the design with too much text or visuals.
Choose a bold color scheme: Select a color scheme that complements your brand and catches the eye. Vibrant and contrasting colors can help your flyer stand out from the competition.
Opt for legible and stylish fonts: Pick fonts that are not only visually appealing but also easy to read, even from a distance. Limit the number of fonts used to maintain consistency and avoid confusion.
Prioritize information hierarchy: Arrange the information according to its importance, placing the most critical elements at the top or center of the design.
Color Copies USA: Your Go-To Online Printing Company
When it comes to flyer design and color printing, partnering with a reliable online printer is crucial to achieving professional results. Color Copies USA is a full-service online printing company specializing in high-quality printing for your promotional materials. Here's why you should choose us for your online color printing needs:
Speedy turnaround times: With the ability to print and ship your flyers in as little as one day, we can ensure that you receive your promotional material promptly.
Affordable pricing: Competitive pricing on a range of printing options allows you to find the perfect solution for your budget.
Exceptional quality: State-of-the-art printing technology and high-quality materials guarantee stunning and professional results for your flyers.
Expert support: Our team of experienced professionals is ready to assist you with any questions or concerns, ensuring a smooth and hassle-free experience.
Customization options: Choose from various paper stocks, finishes, and sizes to create a flyer that perfectly matches your vision and requirements.
Final Tips: Gett Help Crafting the Perfect Flyer Design
In conclusion, an effective and captivating flyer design is essential for making a lasting impression on your target audience.
By incorporating key design elements, implementing the tips in this article, and leveraging the power of color printing, you can create promotional material that stands out and delivers results.
So, go ahead and put these design tips into action and watch as your captivating flyers grab the attention they deserve!
And when it comes to printing your new eye-catching flyers, trust Color Copies USA – your go-to printer for exceptional quality, affordability, and speed. Call us today at 1-877-421-0668 or click here to get the best deals in online printing!