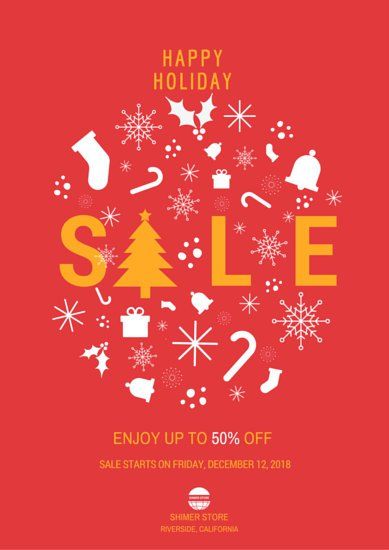 Although digital marketing has received a lot of attention with the emergence of the internet age, printed marketing has not lost its relevance. It's crucial for retail businesses to understand that promotional products and print materials are an expression of your brand and will remain an essential component of the success of your small business marketing plan. In fact, having an attractive product presentation is one of the top 3 most important success factors in printing, according to IBIS World. A retailer that harnesses the power of print this Holiday season can make an enormous impact on their bottom line. Think about it, if your customers can see the difference between you and your competitors in your use of high graphic design, imaginative layouts on postcards, flyers and banners and the use of your logoand branding in the marketplace, you'll take more market share and make more sales!
Printing is also more affordable now which means that you can take advantage of huge savings on marketing your retail brand.Color presses are allowing online printers to print thousands of full color items at pennies on the dollar. You can get dynamic promotional materials such as roll up banners in front of your store, custom feather flags and a frame sidewalk signs. This professional signage helps extend your brand outside your store and onto the streets.
Loyalty Cards and Business Cards
One of the most significant advantages of business and loyalty cards is that it's easier for customers to grab and share with friends at social events, professional meetings, and expos. Additionally, it creates a visual and mental link every time you hand over your business cards. Wallet-friendly loyalty cards are also cost-effective, and they help to build fans and encourage repeat business. If you are in search of a classier look, it's vital to consider glossy or coated stock paper. Alternatively, you can make your business card do a double job by designing the back as an appointment card.
Flyers and Brochures
Even in this day and age, printed materials and promo are still a valuable marketing tool, especially during the holidays. One of the most considerable advantages of catalogs and brochures is that they not only remind your customers of the products and services offered but they also present your information quickly. Besides, you can choose to use brochure holders for display in expo booths and trade shows or at your stores front counter. It's important to note that apart from your location, logo and messaging, you also need to include your social media handles, website URL, as well as testimonials from satisfied clients.
Promotional Apparel
Small and Large business owners need to understand that wearable branding whether they are donated by customers and fans or staff makes a lasting impression. However, if you opt for a promotional appeal, you need to go with the cheapest option. During the Holidays, it is especially important to ensure your staff look uniform and are easy to spot during busy times.
Take Advantage of Shoppertainment
You should at least organize two to three minor events and one major event during the Holidays at your retail store during November and December. A major event usually takes time to plan, and it not only packs your shop with customers, but it also builds traffic. Take note that fashion or class show is a major event, but it can only be crowned as a major event if it attracts potential clients. A minor event could be something like a mini-classes or a weekend full of demonstrations.
Postcards, Letterheads and Branded Envelopes
To effectively promote your business or specials to customers you should consider putting your logo or holiday message notes on the card. If you have excellent graphic or image, unique product or historical storefront, chances are that it wouldn't take long before your clients send to friends. That aside, investing in high-quality letterhead and envelopes that are emblazoned with a smart business logo is a traditionally great move. Such envelopes can quickly establish a good first impression when mailing correspondence, gift cards, invoices as well as direct mail campaigns.
Be creative this Holiday season in the use of printed promotional materials for your retail business and you'll notice the difference in store traffic and increased retail gift purchases.