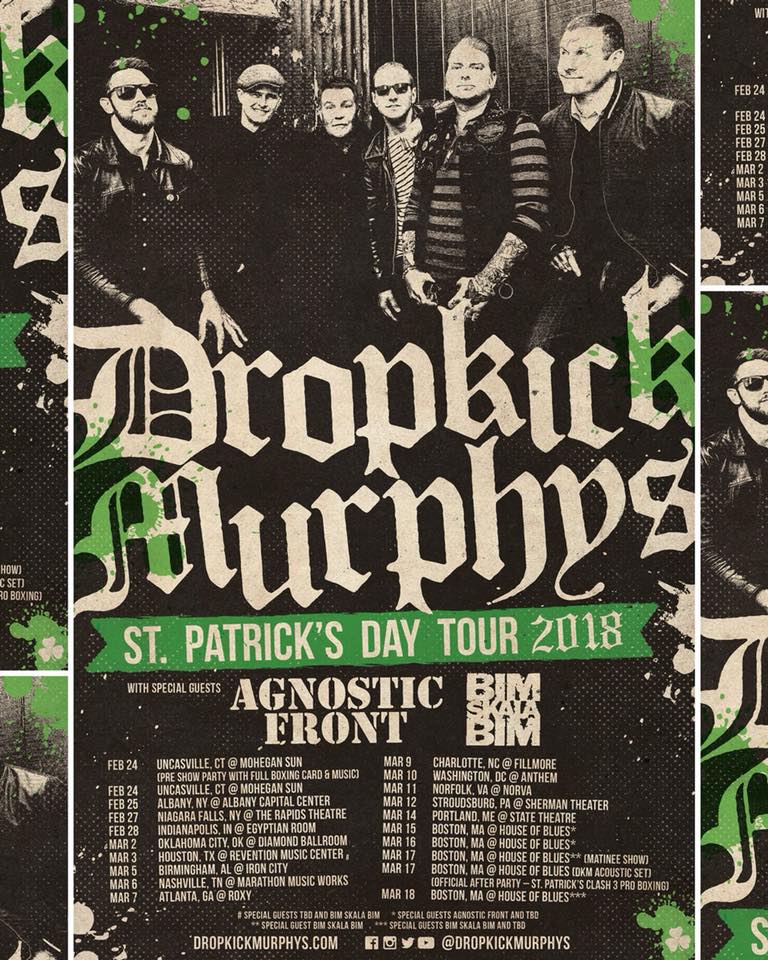 You don't have to kiss the Blarney Stone to be Irish this St. Patrick's Day. But you do have to come up with fresh marketing ideas if you want to see more green by getting more customers to your St. Patty's Day event, pub or sale. Here are some fresh marketing tips for St. Patrick's Day to help your business.
According to statistics, more than 33 million people celebrate St. Patrick's Day each year. With beer sales representing a 152% uptick on that day alone, it's no wonder estimates put the holiday spend at over $5.6 billion in 2018 in the USA alone.
This adds up to an average expenditure of over $40 per a typical partygoer. So if you run a Irish pub, bar or restaurant, and want to make sure you take in a bit of that 'cabbage', read on for creative March 17 marketing ideas for your business.
March 17th also creates an opportunity for other types of businesses to be a part of the celebratory events, providing a great source of revenue generation but also bringing good will to your customer base. Everyone is Irish for the day so from realtors to jewelry stores to clothing outlets, be sure to associate your business with all the fun, camaraderie and good spirit by somehow relating your brand to St. Patrick's Day.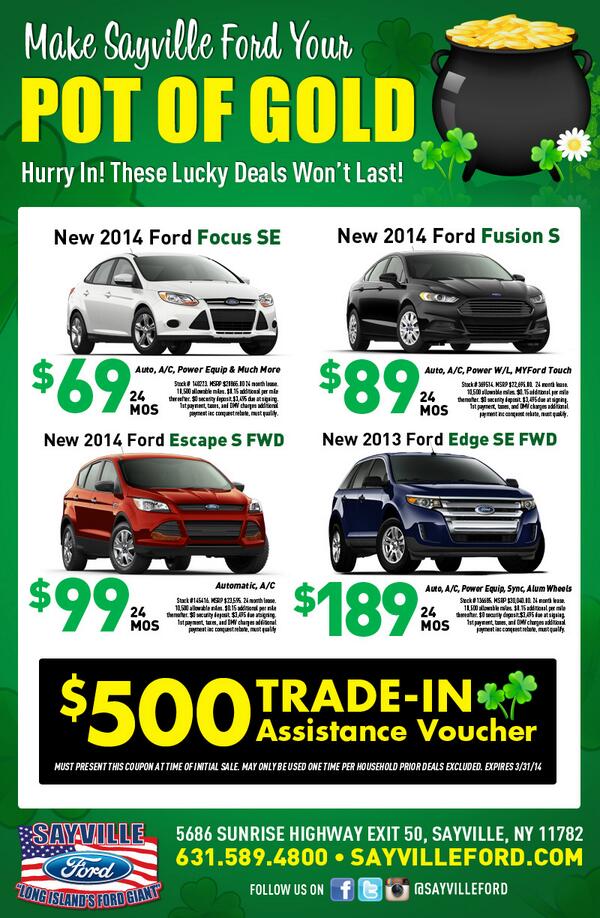 Speaking of clothing sales, the parties, parades, and celebrations that are thrown for St. Patty's Day each year, 82.5 percent of attendees decide to wear green. Did you know that someone not wearing green on St. Patrick's day is subject to pinching?  Others will often decide to carry green or shamrock themed memorabilia to honor Ireland, the very country of St. Patrick. Printing shamrocks on any of your marketing materials is sure to get them more attention this time of year.
To make sure that your business is lucky this St. Patrick's Day, here are some more terrific St. Patrick's print marketing tips:
Throw a St. Patrick's Day Concert at Your Irish Pub
If you are lucky enough to have an Irish pub or bar and restaurant, putting together a St. Patty's Day Event is probably second nature, but here are some ideas that might help you leave your customers with long-lasting and positive memories.
Create a special St Patrick's Day menu featuring the recipes you are best known for ( and maybe some new ones!) Irish stew with homemade Irish soda bread, beef stew with carrots, onions and potatoes and of course, you've got to feature corn beef and cabbage on the menu!
Put up a big vinyl banner promoting the big day, and pop up banners or smaller vinyl banners pitching your beer specials. ( Try orange and green Jello shots for a crowd pleasing change up!).
You don't have to go all the way and spend a leprechaun's weight in gold to make your event a smash. Instead, keep it simple by inviting local, passionate artists and performers. Many fiddle players, tin whistle players, guitarists, harp players and singers are anxious to share their favorite Irish ditties and sing-a-longs with the willing crowd of revelers.
Remember, your business can also simply sponsor such an event and be a part of the celebrations without doing the heavy lifting. You'll just need a vinyl banner in that case.
Once again, pamphlets, flyers, and t-shirts could serve as great branding merchandise. Make sure to spend some amount there for ample exposure. Linking to and from the event site can draw additional traffic to your website before, during and after the event!
And don't forget to serve up the best Guinness you can find ( try dyeing your pilsner draught green! ).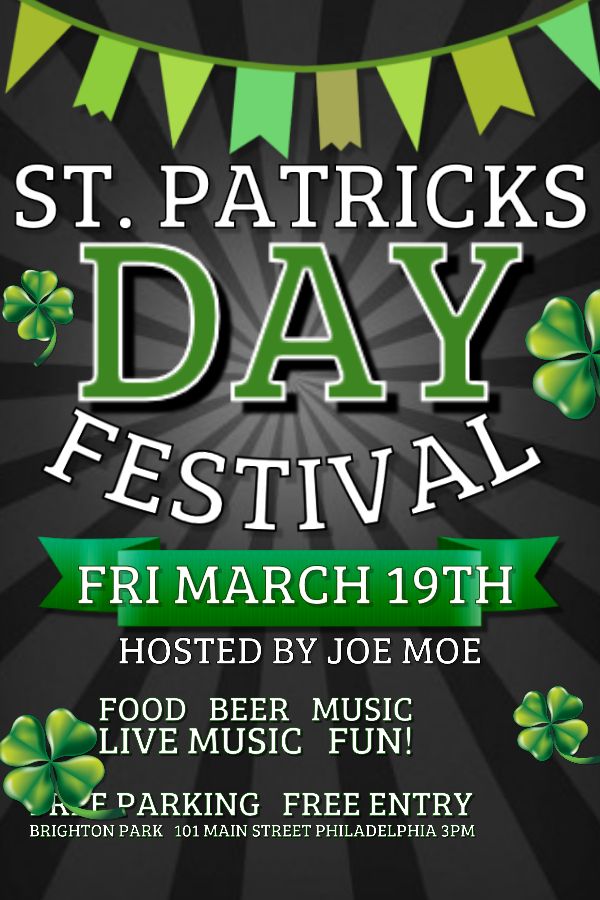 Have a St. Patty's Day Sale
Do we really need a reason to give a gift to a loved one?  Not really… and an astute business owner can certainly capitalize on that on this holiday like they can any other holiday! For instance, jewelry stores can promote emerald rings, pendants, earrings or more with St. Pattys Day sales flyers and signage. Car dealers?  How about feather banner signs and outdoor banners offering deeper discounts on green colored cars already on the showroom floor? Liquor stores…well, the sky is the limit there. Clothing boutique? Try creating a pop up banner with special pricing for all shades of green attire.  And while you have the customers onsite at any of these retail outlets, serve some green beverages and snacks to keep it fun.
Plan and Host a Irish Festival
Consider having a Fèis, a traditional Gaelic arts and culture festival. A Fèis is also the moniker given to Irish step dancing competitions.
Irish step dancing is a fun and crowd pleasing way to uphold the spirit of St. Patty's Day. Google search for Irish step dancing in your town and you're sure to find a club or school group that would be happy to perform. Print some invitations up to your 'Fèis' and you're sure to get more attendees.
Like concerts, these events can take some work as well. But when they are put together well, you get to have passionate guests and long term customers who will remember your special and unique brand. They will remember that you made the extra effort and that you were there to celebrate.
Sponsorship and branding would of course once again be at play. Whether you are arranging the event yourself or simply participating as a sponsor, ensure to use some nicely printed merchandise such as indoor posters, vinyl banners and signs to make the most out of the branding opportunity at hand. Linking to and from the event site can draw additional traffic to your website before, during and after the event!
Leverage This Branding Opportunity
If you are planning an Irish Day Concert, March 17th SALE event or St. Patty Step Dancing Festival, you'll want to choose an online printing company such as Color Copies USA that has years of experience with event promotions.
Color Copies USA online printing specialists can take the heavy lifting of printing and merchandising off of your hands, so you can focus on your event planning and core business activities instead. Our team of 'idea people' are on hand to help you make sure your event is as 'lucky' as can be.
When it comes down to it, the key to having a successful St. Patrick's Day event  is providing your customers with fun experiences while still enjoying the event yourself but taking in some extra 'green'.