Online Printing Can Help You Reach Your Goals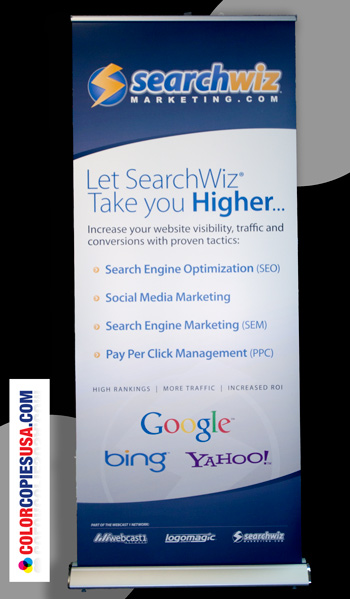 Congratulations, you have taken the leap and started your own business! It's a big step and an accomplishment you should be proud of. Now that you've set up your new company, you are likely wondering how to effectively market it. Most modern business marketing advice revolves around digital marketing methods such as having a good website. profiles on major social media platforms. search engine optimization and content marketing. While these are important, they cannot wholly replace the value of printed materials in marketing.
Some businesses, for example, may primarily operate locally and have little need for digital marketing efforts. Even if your business is wholly online, there are still benefits to using printed marketing materials. The following is an in-depth guide for how to market your new business in 2019 by using printing like that available here at ColorCopiesUSA.com.
Direct Mail
For certain types of businesses, direct mail can be an invaluable way to gain the attention of clients. This is especially true for small businesses like doctor's offices and storefronts that don't do much business outside of a local community. Direct mailings can remind customers that your business is still there if they haven't come in a while, promote sales and discounts, advertise that your new business has opened and more. It is a good way to reach people who may not spend a lot of time online, such as older demographics, if your business caters to them. There are a lot of possibilities with direct mail you can discover by getting some printed and seeing for yourself.
Business Cards
Most professionals are well-served by having a business card they can hand out to people at events or in passing. This is especially true if you are a freelancer or even run an online business. A business card is a great way to encourage people you meet in real life to check out your website and the products or services you provide online. Business cards also provide contact information so people can contact you later with questions, commissions or other requests.
Storefront Signs
If you run a physical store or office, color banners and signage are practically a necessity. They can serve to advertise your business from the windows to catch the eyes of passerby and convince them to come inside and shop. This is helpful because these signs immediately let customers know what you sell and the type of business you are. They can advertise promotions or sales that may be going on at the moment. Retractable banners and indoor posters can also serve to make the inside of your store or office more vibrant.
Promotional Items
Your printed logo, the name of your business or a clever saying printed on promotional items is another great way printing can promote your business. T-shirts, for example, can be worn by your employees at events and sold to your customers to spread the word about your business. They are also helpful for branding and team-building efforts among your employees.
Other Types Of Signs
Billboards, flyers posted around town and other types of physical signage are very effective at drawing attention to your new business and will continue to be popular in 2019. Car signs, including magnets carried by Color Copies USA, are also a great idea. They serve as a moving advertisement for your business just while driving around town. They are especially useful if your operation goes to individual homes, such as if you run a cleaning business or a dog training service.
Printed materials are still very relevant in advertising your new business…even in 2019. They be used in any number of ways to help get your new business of the ground and experience growth. Choose an online printing company experienced in working with many different types of industries to successfully promote and grow your new business.