COVID-19 – A Story about One of the Teams that Keeps Testing Facilities in South Florida Running
The story that we want to share with you today has to do with Covid-19, the impact in our community and how so many people shine during this tough time.
It is concerning how deeply our state has been affected by the virus. It is uplifting to see how people, working for organizations in the state are making a difference in what is happening within our community.
Covid-19 testing in South Florida is crucial to bring back the state to a healthy status and to help people make the right decisions.
In the State of Florida, we have "The Florida Emergency Management Team" which is keeping soooo many testing facilities open so provide testing and to report back to the citizens.
Their work keeps the critical testing services operational and we believe that the service is free.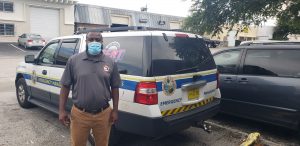 Our company, ColorCopiesUSA.com has been doing print work for the State of Florida's Emergency Management Team. We have printed flyers and documentation that are used at the testing locations in South Florida.
The documents that we have worked on contain important information for the public, such as instructions as of how to handle a positive Covid test and how to take precautions to prevent further transmission of the virus.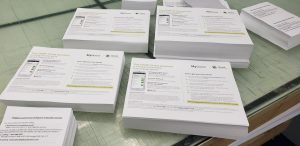 By doing Covid printing  for the team, we know that we are helping, at least a little bit, to make a difference in the state of health around us.
The team members are really doing the magic. The testing facilities are operating in an organized way. That is not happening by chance, but because there are loving individuals 100% committed  to doing what is needed.
The individuals who we have contact with seem to be available all day to accomplish their task. Their work is humbling. The team members are on top of what they need. You can feel and sense that they are trying to keep the emergency services available and not be overwhelmed.
And they are concerned, worried about the health care that the population needs.
With many challenges, they are still operating at full throttle. These guys are sharp, stay on  top of what they need and ready to serve, either during weekdays or weekends, day or night..
It is an honor for us to be supplying printed documents to help the community heal at this time.
Learn more about the great work of the Florida State Emergency Response Team
If your organization needs to reorganize your operations, which might involve redesigning documents, doing covid-printing to make your workplace safer, to communicate with your team or your clients, ColorCopiesUSA.com can help you by providing  covid posters, floor decals for social distancing, brochure printing, feather flags and an array of advertising products.
Stay safe and help our health care workers help us. They are the heroes.
For any inquiries, please call us at 1-877-421-0668